15.1 is ready to be scored by you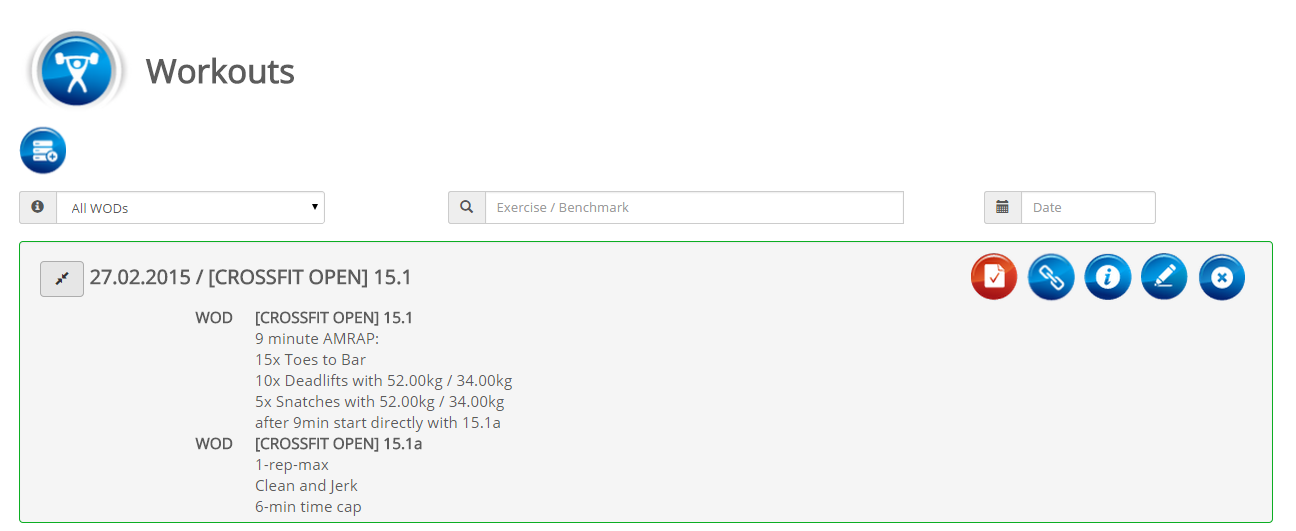 We just imported the CrossFit Games Open Workout 15.1 for you. It is ready for you to enter your score !!!
Don't miss the opportunity to win new Reebok shoes and Wrist Wraps !!!
Enter the repetitions for workout 15.1 and the weight for 15.1a. Make sure to select "RxD" if you are going RxD for
both workouts to be part of our competition (see screenshot below).