Trial Sessions / Registration on your own website
The integration of Box-planner into your own website for trial trainings or other appointments is easy and also possible for different languages.
Setup / Preparation
In the system it is necessary to activate the type of hour (track) for external integration. This is done via the "Public" switch. After the switch is activated, the link for the website integration is shown.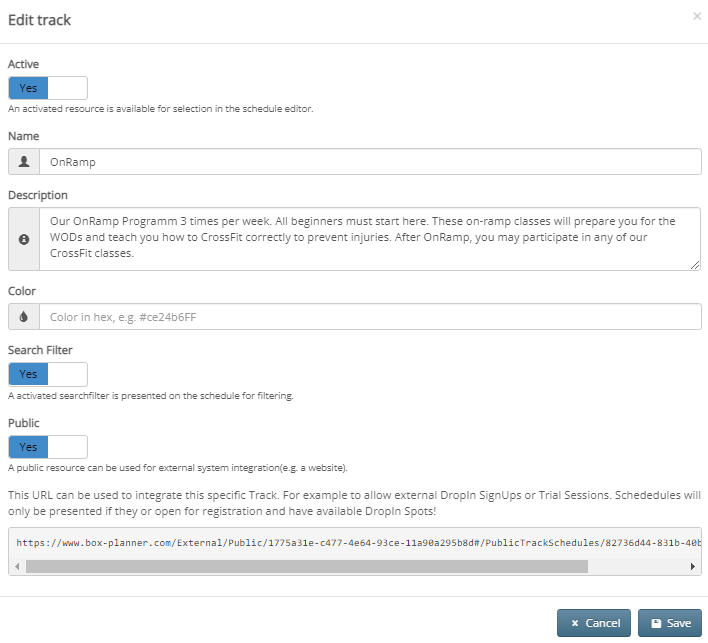 Another necessary step is to enable DropIns the classes of the corresponding track.
Test
After the track is configured, classes enabled for DropIns and the classes are open for registration, you can open the integration link and get all classes shown as selection. After confirming an appointment, a simple contact form for the user is presented.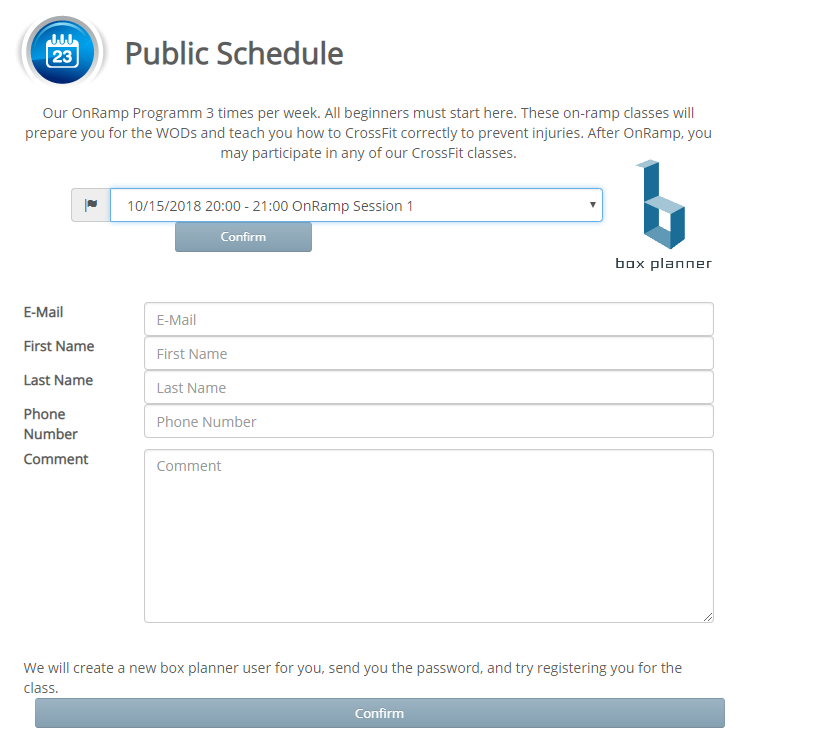 The displayed mask can be adjusted by simple switches in the URL.
URL/de -> Display language in German
URL/en -> Display language in English
URL/de/true -> Display language in German and hide the track description text
URL/en/true -> Display language in English and hide the track description text
SEPA Handling
April 22nd, 2018
Tags: Integration, Setup
With today's release we are introducing the first version of SEPA handling within boxplanner.
Box Owners can now define predefined values which will be used for member SEPA mandates and in the next step for full or semi automatic payments.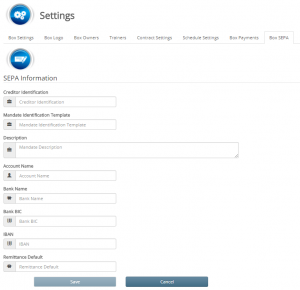 Within the Box Settings a new Tab is available to Set up predefined values for SEPA such as Creditor Identification, a Mandate Identification Template and a description which is used for the member SEPA mandate.
Additionally the to be used bank account details and a default remittance text can be supplied too.
Once the Box setup is complete, the user will have automatically prefilled fields when creating a new SEPA mandate.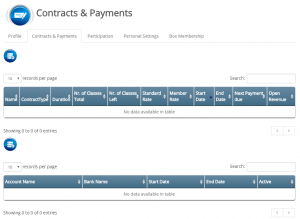 The member or owner can set up the member mandate under Contracts & Payments and once added the information when the SEPA mandate is valid from is directly visible.
The member SEPA document includes all necessary information to handle automatic payments.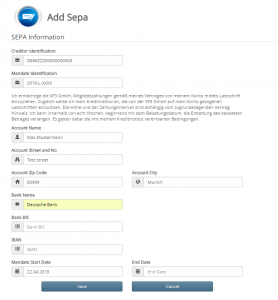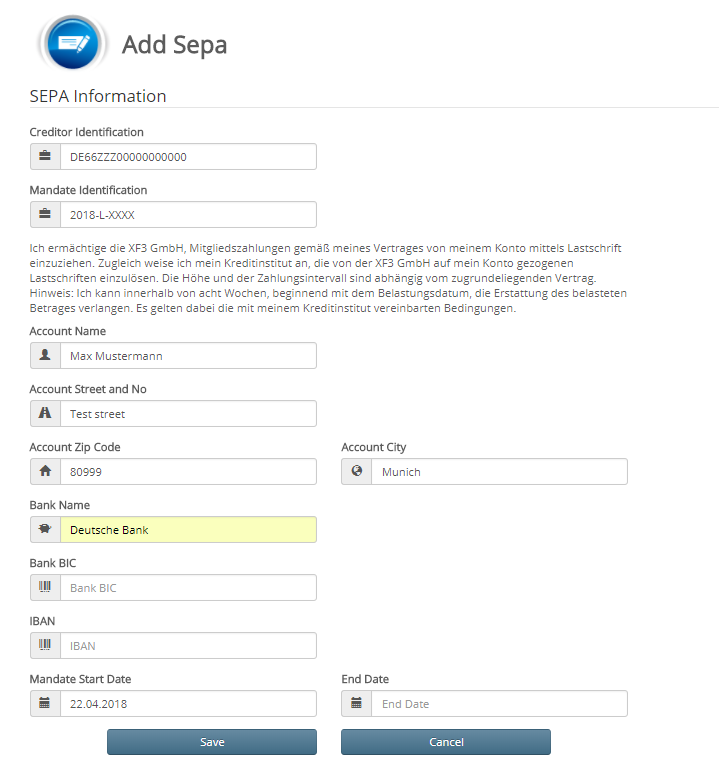 The first values are automatically provided by the Box Settings. Address information is copied from the user profile for convenience.
These are the preparation steps for the new Premium feature auf full and semi automatic SEPA payments. Full automatic SEPA payments will be handled through a payment provider, while semi automatic SEPA payments will be handled through an XML download. The resulting XML can then be imported into your banking software of choice or directly send to the bank depending on bank support.