Current Standings after 15.1 and 15.1a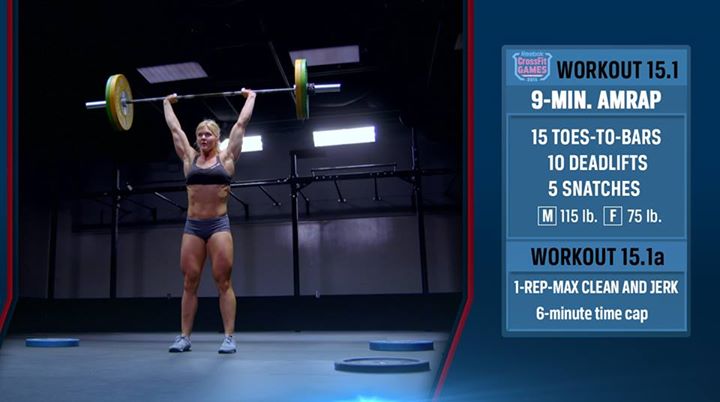 These are the current standings after workouts 15.1 and 15.1a of the CrossFit Games Open 2015 have been scored in box planner.
Women (RxD)
Lisa Lettner from CrossFit Innsbruck (Austria) currently leads 15.1 and Ann-Kathrin Kalski from CrossFit SG (Hannover, Germany) leads 15.1a.
Men (RxD)
Miguel Tereno from CrossFit Oniria (Lisbon, Portugal) currently leads 15.1 and Calvin Els from Iron Gate CrossFit (Johannesburg, South Africa) leads 15.1a.
Everyone can still enter scores for the 15.1 workout until the entire Crossfit Open are closed
So don't worry if you missed on posting your score at box planner. You can still do that !!!
This is why we write "current standings", as they can still change. At the end of the open we will verify the scores in box planner with the ones on the crossfit games web site, to make sure we did not make any mistakes.
If you think we made a mistake and you entered your score correctly (marked with RxD and correct score), then contact us: office@box-planner.com.
Here comes the list of the detailed standings
Incredible performance from all athletes ! Keep pushing … shoes and wrist wraps might be waiting for you.
15.1 – Men (RxD) at box planner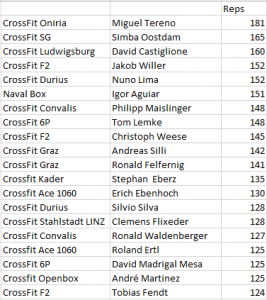 15.1a – Men (RxD) at box planner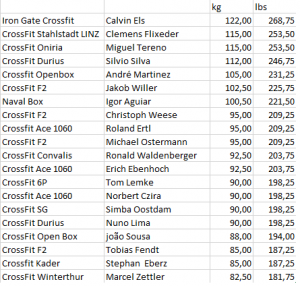 15.1 – Women (RxD) at box planner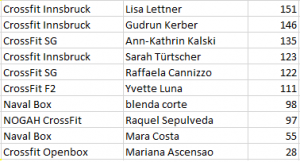 15.1a – Women (RxD) at box planner