Current Standings for CrossFit Open WOD 15.2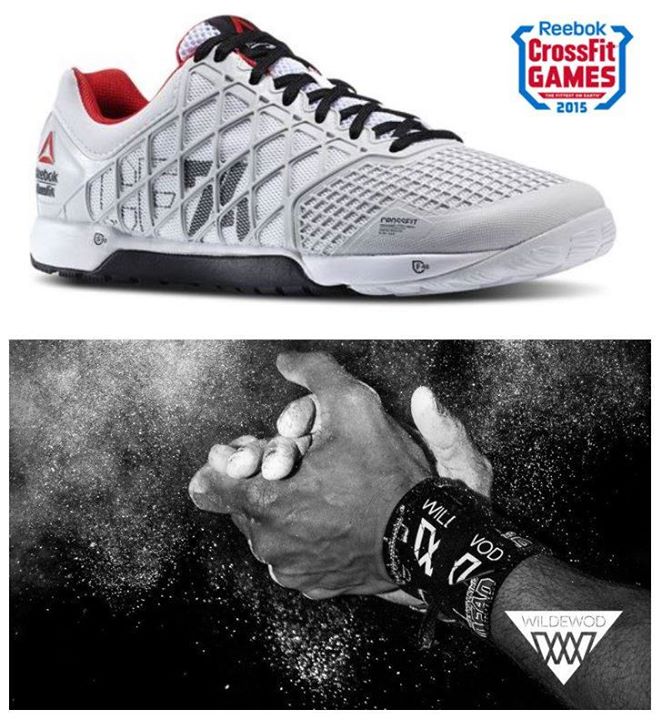 Here are the current standings for CrossFit Open WOD 15.2.
These are the standings for single WOD 15.2, not the overall standings ! The overall standing will be announced after all scores are in the system.
Simba Oostdam from CrossFit SG (Hannover, Germany) leads for the men with 135 reps and Lisa Lettner from CrossFit Innsbruck (Innsbruck, Austria) leads for the women with 142 reps.
On men side we still have no score from leading athlete of Wod 15.1 Miguel Tereno from CrossFit Oniria (Lisbon, Portugal), but according to games.crossfit.com scores he scored incredible 196 reps. So don't forget to enter your score Miguel !! Congrats for this great score !
See the lists below for the people who are battling for new Reebok shoes and Wrist Wraps, and how close it will be.
Men RxD 15.2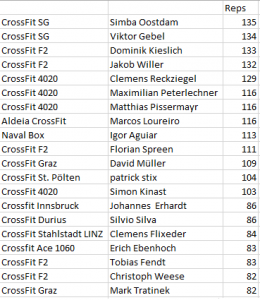 Women RxD 15.2