Current Standings for CrossFit Open WOD 15.3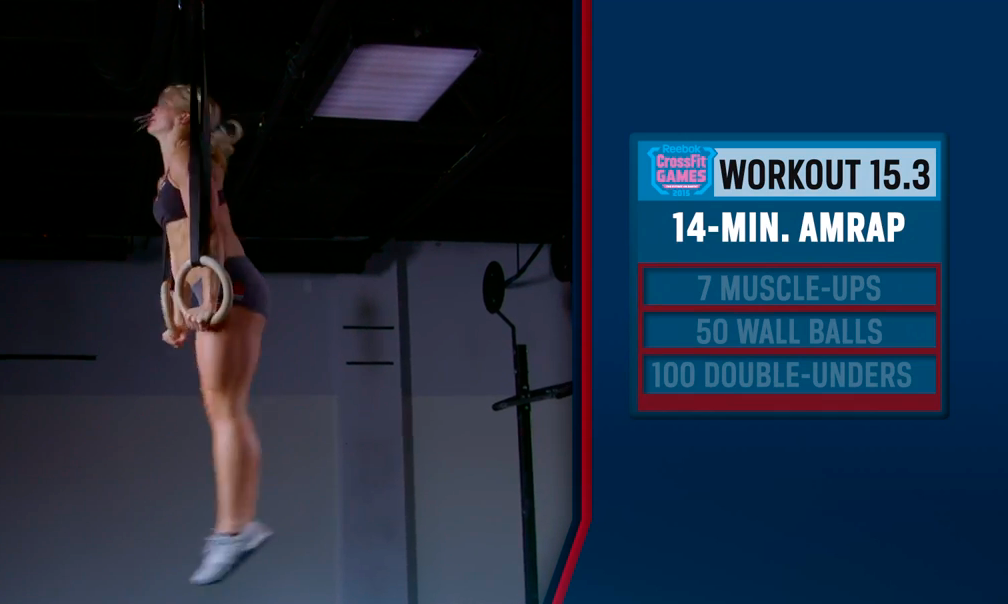 Here are the current standings for CrossFit Open WOD 15.3.
These are the standings for single WOD 15.3, not the overall standings ! The overall standing will be announced after all scores are in the system.
On the side of the men a new player appeared in the competition: Maximilian Henze from CrossFit SG (Hannover, Germany). He scored incredible 527 reps for the workout and finished the last two workouts in the Top 10 of the European Region !!!
On the side of the women it's again Lisa Lettner from CrossFit Innsbruck (Innsbruck, Austria) who leads with super 317 reps.
Congratulations to both athletes for the great scores !
See the lists below for the people who are battling for new Reebok shoes and Wrist Wraps, and how close it will be.
Please contact us (office@box-planner.com) if you think we made a mistake. We query for all RxD scores, so make sure you entered your score and selected RxD. Please also double check your score due to the system problems we had in the middle of the week.
Men RxD 15.3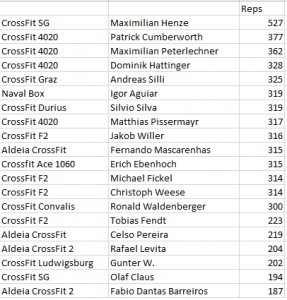 Women RxD 15.3