Current Standings for CrossFit Open WOD 15.4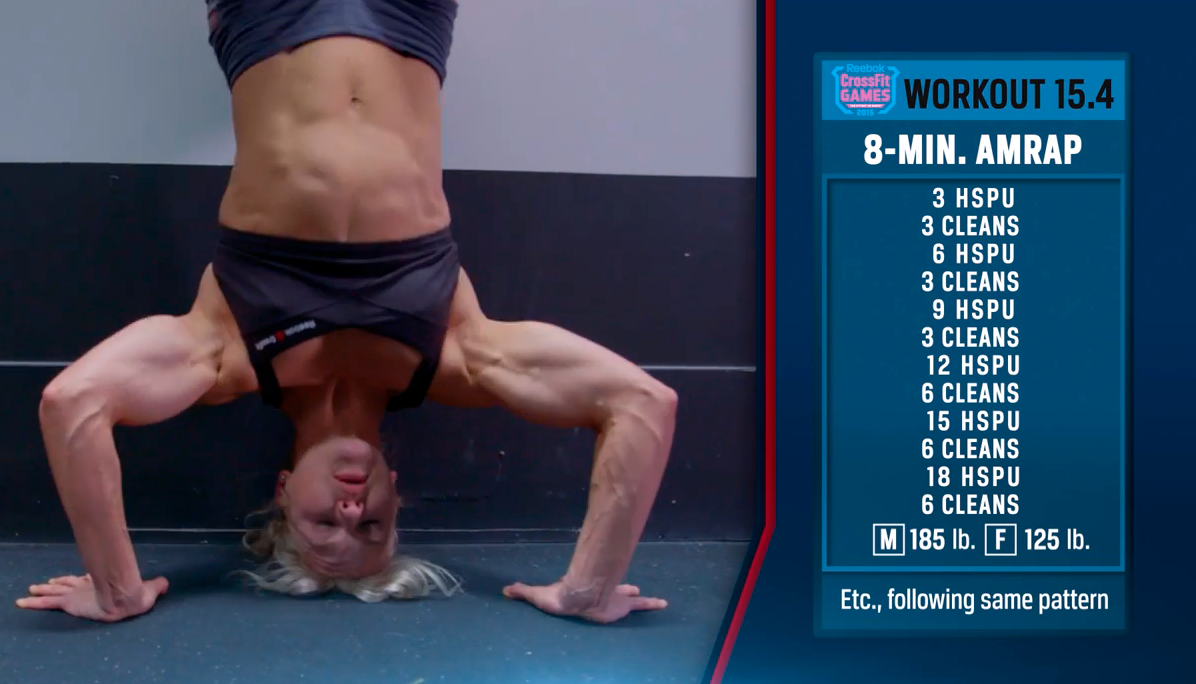 Here are the current standings for CrossFit Open WOD 15.4.
These are the standings for single WOD 15.4, not the overall standings ! Score submission for all Open Wods is still open until Sunday, 5th April.
On Monday 6th we will do the final score rating over all workouts and announce the winners !
On the side of the men Maximilian Henze from CrossFit SG (Hannover, Germany) currently leads 15.4. He scored 119 reps.
On the side of the women this time Sarah Türtscher from CrossFit Innsbruck (Innsbruck, Austria) managed to get in front of "default" leader Lisa Lettner with a super score of 74 reps.
See the lists below for the people who are battling for new Reebok shoes and Wrist Wraps, and how close it will be.
Please contact us (office@box-planner.com) if you think we made a mistake.
Men RxD 15.4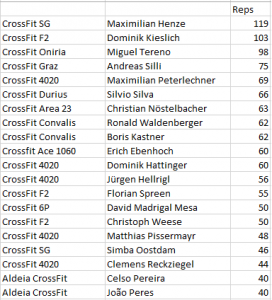 Women RxD 15.4